Home Security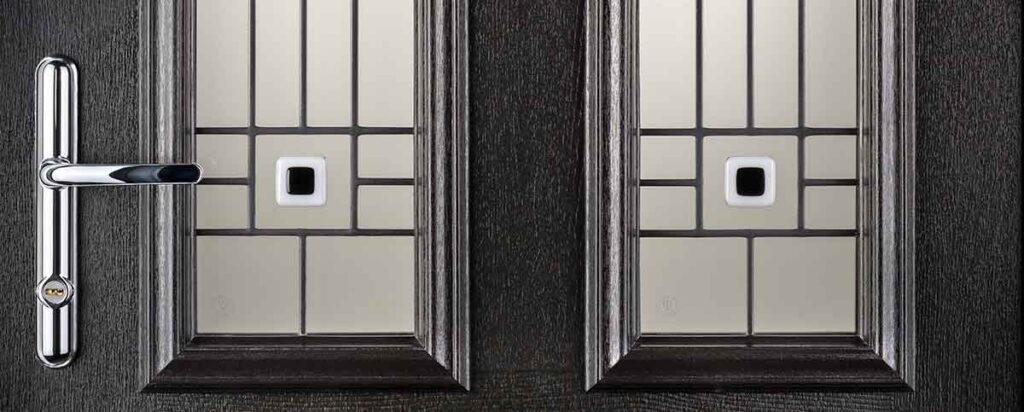 How secure are your locks?
We frequently get asked 'How secure are my locks?' and most people believe that if their home security is fitted to insurance company standards, and that they are safe. However, the quality and levels of security vary with locks.
Here is a video that explains how well the latest technology has been designed to keep you safe.
Almost three -of burglaries occur with the intruder entering via a door, and in 64% of domestic burglaries, someone is at home. You may be in the garden, taking a bath or cooking.
Install an alarm, CCTV and a doorbell that videos people.
How do burglars get through your lock?
Most burglars will try and snap the lock unless your door is open. Using a screwdriver and brute force, they can be in your house in seconds – however, if you use one of the Ultion locks, there is a £1,000 guarantee against lock snapping.
Burglars don't bother to learn how to pick locks – so protecting yourself is easy, and we can fit a new high-quality lock for you to make it virtually impossible.
Occasionally, burglars will try and drill out a lock, but this causes a disturbance, and they are likely to be heard.
Locksmiths are highly trained and experts in home security
UK locksmiths are highly trained and have spent many years supplementing their skill sets to keep your home or business safe and secure. If you have locked yourself out of your home, you can be almost 100% sure that we can enter without doing any damage. We're trained specialists.
Purchase a new lock from an expert locksmith
Here is a video that explains how a thief might break into your home in a few minutes.
If you use eBay, the seller may well have copied the key before selling it to you , and you will not be assured of the same protection. Always use a qualified locksmith to be sure of your safety.
If you would like to discuss the latest technology in locks and how we can fit them for you, please call us on 01323 899999 or use our enquiry form.
Jane Stokes
April 28, 2022.
Greg solved an initial issue with our Yale lock and then went on to replace two more locks which are fantastic and no longer will we potentially be locked out because a key existed in the lock. Fabulous solution. Highly recommend Anderson & Son Locksmiths and will use every time!
Charlene Hobbs
March 31, 2022.
Fantastic service..manage to lock myself out of the house on the school run. Gave them a call after googling a local locksmith.Arrived 15 mins later and I was back in! Highly recommended.
Ash Godfrey
February 24, 2022.
Life saver! Fantastic service from Andy Anderson & Sons. We were locked out of our home at 1am and found Andy via Google who was with us within 20 minutes of calling. A friendly and caring guy who got us back in our home and went the extra mile by also fitting a replacement lock. Reasonable late night rates too! Highly recommend!
Katherine Wardleworth
February 3, 2022.
Replaced a faulty lock with a far safer, easier one. Also cleaned up all the inevitable mess! Fantastic service!
Wendy Howell
July 26, 2021.
Absolutely brilliant job! Greg managed to open double glazed french doors with a broken lock using specialist equipment. He replaced the main lock and then found the lower lock was bent and even though hard to find managed to source a new one online. Fitted both locks and adjusted the door to shut properly. Very professional. Would happily recommend to family and friends.
Jain Morrissey
April 1, 2021.
The door was no longer deadlockable as it had dropped over 18 months since installation. Called Greg as I've used him before when I locked myself out. Phoned him just before midday and although it wasn't urgent he arrived 4.30ish and sorted the door within 15 mins. Very knowledgeable and gave me good advice on maintaining the door and lock. Highly recommended. Seaford local.
oscar computers
August 14, 2019.
locked out of my shop, turned up in 20 mins fitted a new lock and adjusted the door. very good service and price, cant recommend highly enough
Matt Chambers
February 14, 2018.
Greg replaced our office door and did an excellent job; it's now upgraded and more secure. Greg has an unparalleled knowledge and passion for his craft and I would recommend him to anyone.